Europe on Finance and Businesswoman Pattern Background
10 workers' rights #Brexit would risk
The EU certainly isn't perfect. But lurking within all the directives and regulations are a whole set of rights and protections for British workers.
These rights came from the EU, and are guaranteed by the EU. If we vote to leave, they won't be guaranteed any more, and government ministers can just pick and choose which rights we have.
Here are just ten of the workers' rights at risk if we leave:
1. Paid holidays
Thanks to EU law, full-time workers are entitled to at least 20 days a year in paid leave. Rightly so. Once the EU law was implemented, SIX MILLION people in the UK gained holidays.
Our American friends across the pond are entitled to NONE, which gives us a taste of how bad things can get without European protections.
2. Equal treatment for part-time workers
More and more workers are being forced into casual arrangements like zero-hours contracts and agency work. Unions are campaigning hard to change that, but in the meantime, the EU guarantees that part-timers have the same rights as full-time workers.
3. Rights for new mums
EU law says that people who are about to become mums can have time off for antenatal appointments with their doctors, along with protections to stop them getting the sack for simply becoming pregnant.
4. 18 weeks of parental leave
In addition to paid maternal leave, parents also have the right to take off some unpaid leave to take care of their kid(s). This is obviously a good thing, but it's especially important for parents with kids who  have a disability.
The same EU law also gives parents time off for urgent family reasons, like a sick child. Not exactly the sort of EU rights which will make headlines, but seriously important all the same.
5. Equal pay for equal work
Obviously we're not quite at equal pay yet, but it's listed as a "fundamental right" in the EU, saying that women and men should be paid equally for work of equal value. Until the EU rules in this area, it was extremely difficult to prove that men and women were facing pay discrimination. This is crucial for people who find they're being underpaid compared to male colleagues, as a member of the Prospect union showed when she took her employer to court over this – and won.
6. Limits on how long you can be forced to work
You've just crossed the halfway point of this list. Good for you. Mercifully, you're now allowed to take a well-deserved break.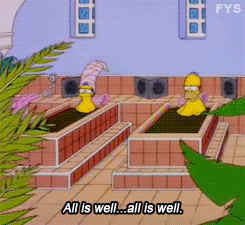 Such a break could well be thanks to EU rules. You have a right not to have to work longer that 48 hours a week on average if you don't want to. This limit gives you space to relax, spend time with your families or just sit on a couch and pleasantly zone out.
7. Being told what's going on
This is a little trickier to explain. Basically, if you have a union rep or other employee forum at work, employers have a legal responsibility to keep them informed about major changes in the company. Most of the time, this isn't a right you'll notice. But if you're facing job losses or a big restructuring, then it becomes a very important right indeed.
8. Health and safety
Far from the sexiest of issues, I know, but health and safety rules save lives. The EU plays a massive role in ensuring that you're not put in danger when at work. Not convinced? Perhaps this meaningless stock photo of a man in a hard hat waving a flag will prove our point.
Sold.
9. Protection if your company is bought out
Hopefully this is a right you'll never need. But if your the company you work for is sold, the new owners have to respect the same pay and conditions you previously agreed. Unbelievably, this wasn't even a right until the EU pushed it forward.
10. Protection from discrimination
…on the grounds of religion, sexuality, gender reassignment status, belief, and age. Before the EU rules on this, the UK only had laws for race and gender discrimination.
What does all this mean?
Looking through the list, it's clear that we still have a lot of work to do. Many of these laws aren't fully achieved, but we need them as a starting point to make work a safer, better, more equal place to be.
Brexit campaigners will say that these protections could still exist if the UK left the EU. And that's true, potentially. But it misses the point.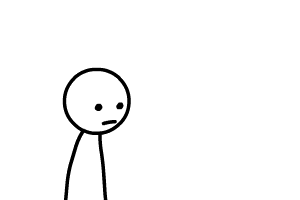 If we leave, your rights would no longer be guaranteed. You'd have to trust government ministers to keep them.
Only last week, minister Michael Gove said that "membership of the EU prevents us being able to change huge swathes of law". Ominous.
The Tories are going to be in power for at least another four years – do you really trust them with your rights at work?
Set aside all the arguments about how important the EU is for trade, travel and international relations, and just remember this: the EU certainly isn't perfect, but it is a guarantee for some of your most basic rights at work – both ones that you use every day, and ones that you'd want if things go bad.
Removing that guarantee is one hell of a gamble.
If you want to find out more about the rights at risk, you can read our report on the topic here. It has fewer animated pictures, but far more footnotes and facts.